AVANI PATTAYA 2 BALL GOLF CHAMPIONSHIP
16-22 June, 2024
PATTAYA, THAILAND
AVANI PATTAYA 2 BALL GOLF CHAMPIONSHIP
From 16-22 June 2024 in Pattaya, Thailand
Joining you in Pattaya Thailand will be golfers from around the world who share your love of the game and your thirst for fun.
Playing as a team of two, bring along your favourite golfing partner, or register on your own and we will allocate a suitable partner. The exciting competition format including 2 rounds of best ball stableford, ambrose and stableford aggregate. There's an extensive prize table, quality gift pack, sensational lucky draw prizes and the nightly parties and entertainment are great fun.
At the heart of the event's success is the camaraderie developed among participants. This is where lifelong friendships are forged.
Four Fabulous Tournament Courses
The AVANI Pattaya 2 Ball Golf Championship will see you play at Pattaya's world class golf courses with all the trappings of a major professional tournament. Siam Country Club Plantation and Old Course, Chee Chan and Laem Chabang International Country Club will give you the ultimate golfing experience. You will be spoiled by Thailand's friendly caddies.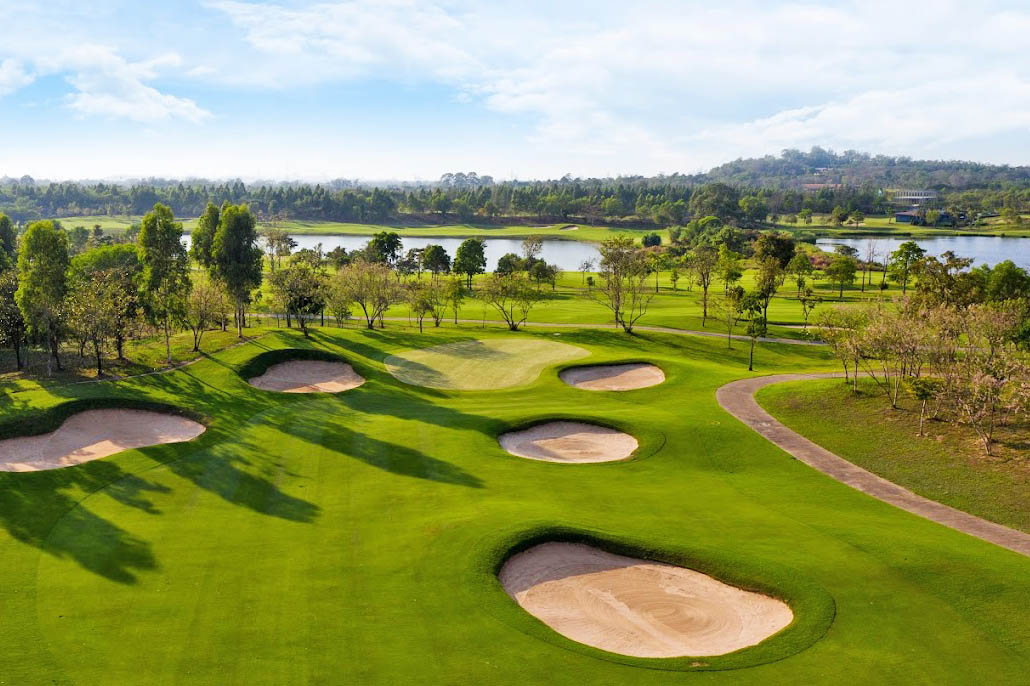 Siam Country Club Waterside
The Siam Country Club Waterside Course was designed by IMG and played host to the 2022 Asia-Pacific Amateur Championship, with the winner securing a slot in the US Masters. Golf Course features gently sloping terrain, making it very different from the hillier Siam Country Club Old and Plantation Courses.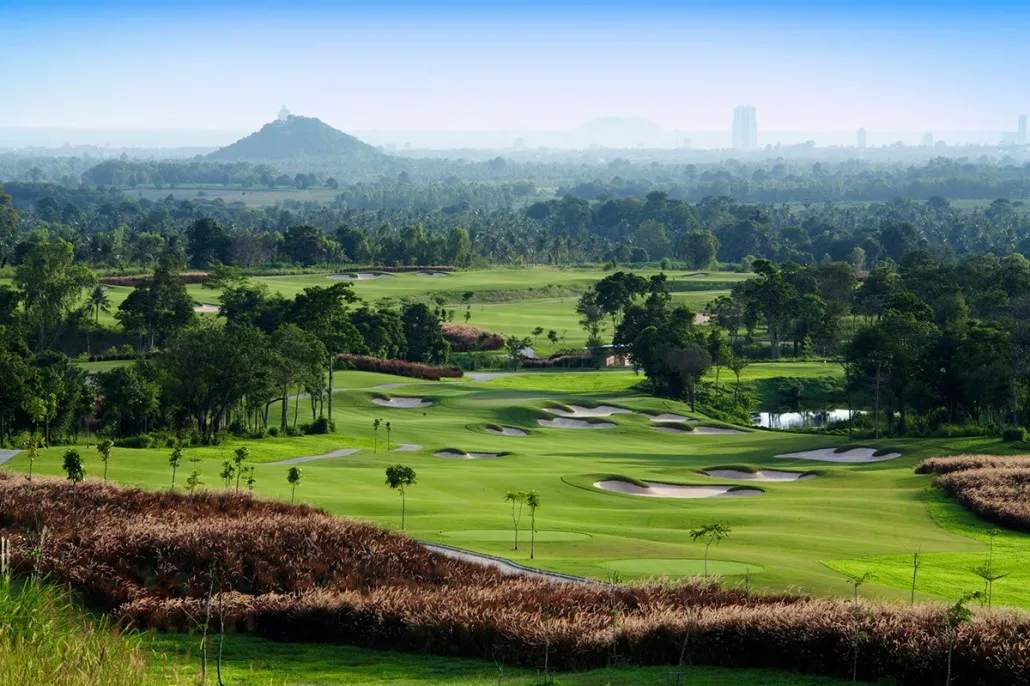 Siam Country Club, Plantation Course
The Siam Country Club Plantation Course is simply an amazing golf course. Home to the 2009 US LGPA and the 2015 Thailand Open, the Pattaya course plays as difficult as any golf course in Thailand. This layout is routed through rolling terrain, with distant panoramic views of the Gulf of Thailand.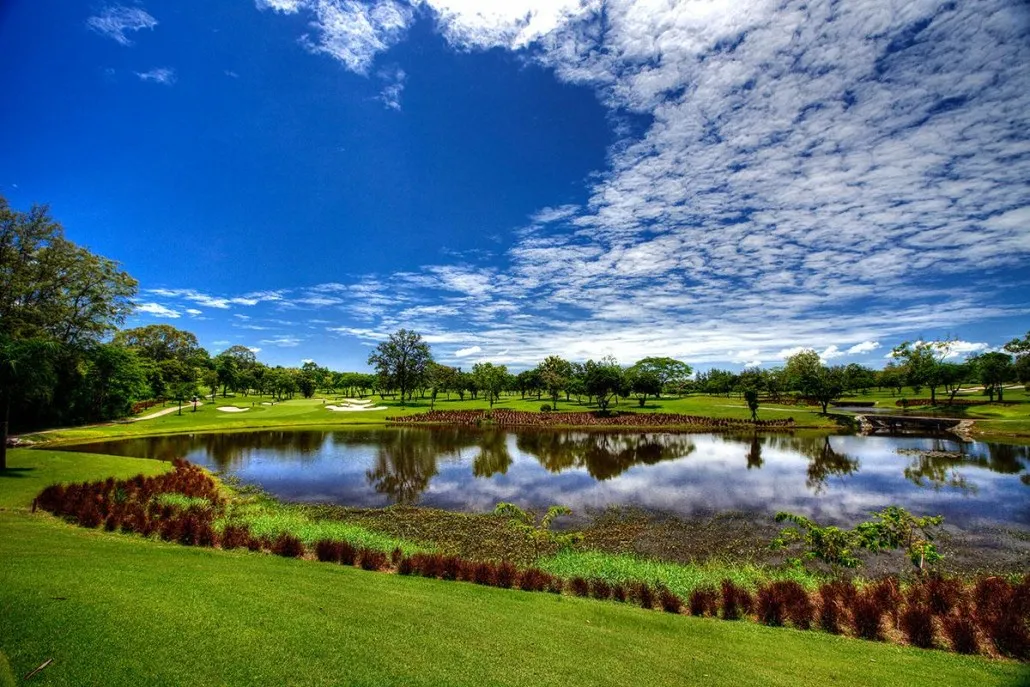 Siam Country Club, Old Course
Siam Country Club has hosted several international golf tournaments including the annual Honda LPGA Classic from 2010 onwards. As expected the course is impeccably maintained and kept in excellent playing condition year round. The Old Course at Siam Country Club is set in the low hills. The course has an out and back layout with many of the golf holes playing past a series of lakes and strategically placed creeks.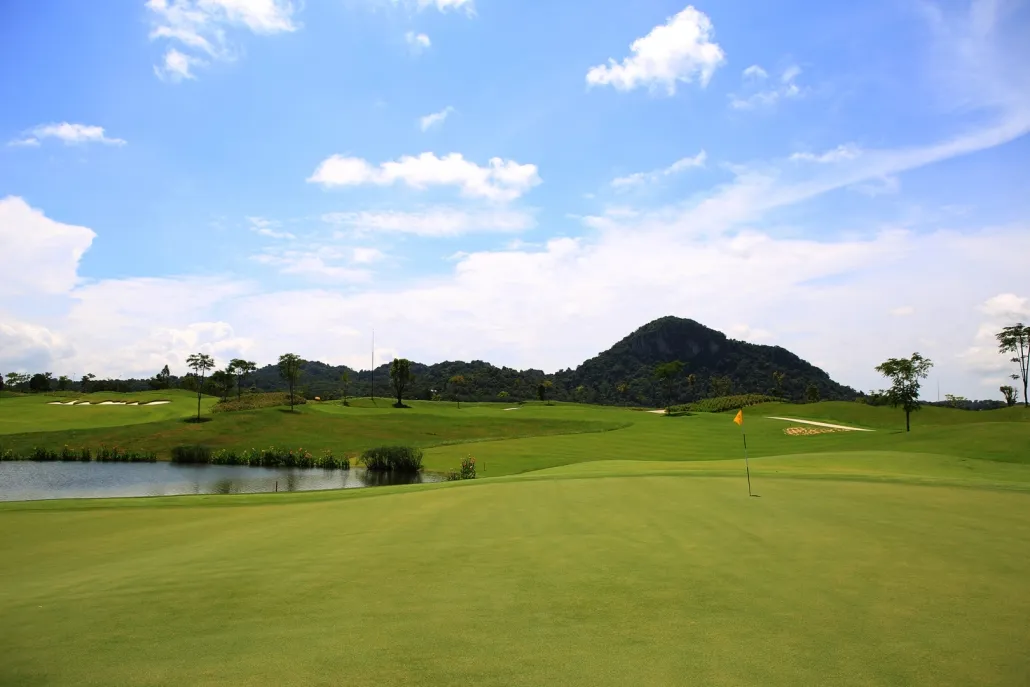 Chee Chan Golf Resort
Chee Chan Golf Resort offers golfers the chance to play on one of the most beautiful modern courses in Asia. Located in the shadows of the famed Khao Chee Chan Buddha. Chee Chan is as visually stunning as it is a golfing challenge. The land and the surrounding environment are gently rolling hills and in contrast to other Pattaya golf courses, provide more of "Scottish Highlands" playing experience.
The AVANI Pattaya Resort and Spa
The AVANI Pattaya Resort & Spa has endless options for golfers in a central location. The free-form swimming pool with swim-up bar and extensive gardens give the feel of a tropical oasis in the heart of town. F&B outlets are usually good for a 5-star golf resort. The Irish Pub & Sports Bar is an ideal meeting place before venturing out into the night. Explore Pattaya and stay at one of the best centrally located golf resorts in town.
Package Pricing for
The 2024 AVANI Pattaya 2 Ball Golf Championship
16-22 June 2024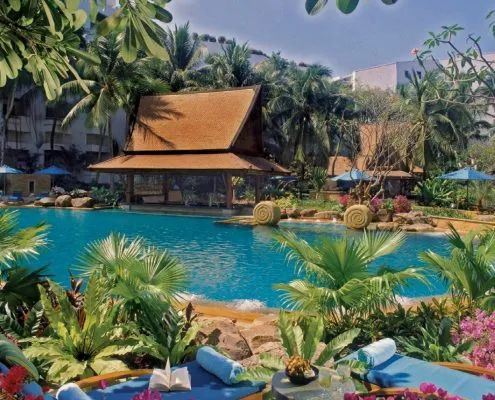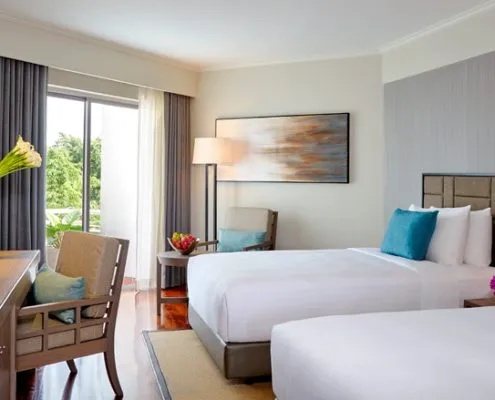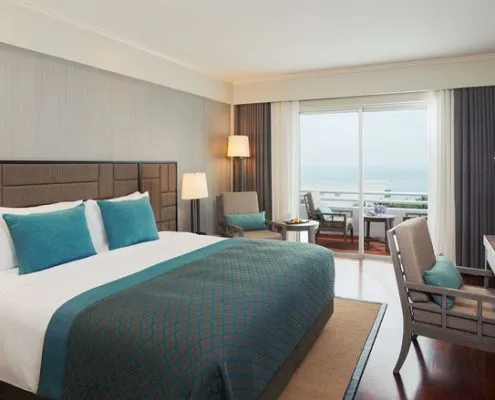 Price per golfer, twin sharing = THB 55,900
Price per golfer, single occupancy = THB 67,900
Price per non-golfer, twin sharing = THB 39,900
Price per golfer, twin sharing = THB 58,900
Price per golfer, single occupancy = THB 73,900
Price per non-golfer, twin sharing = THB 42,900
Price per golfer, twin sharing = THB 64,900
Price per golfer, single occupancy = THB 87,900
Price per non-golfer, twin sharing = THB 48,900
(Junior Suite King bed only)
Six nights' accommodations at AVANI Pattaya Resort, includes breakfast
Four rounds of championship golf at Siam CC (Plantation, Old), Laem Chabang and Chee Chan
Welcome dinner with beer, wine, and soft drinks
Gala dinner prize presentation with beer, wine, soft drinks and entertainment
Nightly 19th hole festivities including beverages & snacks
One Caddie & golf cart per golfer at each golf course
Return airport transfers complimentary on tournament dates. Transfers included outside of tournament dates IF extra nights booked through Go Golfing/Golfasian.
Daily return transfer from hotel to golf courses
Goodie bag with tournament polo and caddie bib
Tournament management, organization and daily leader boards
Daily registration and check-in at courses
Daily scorecard preparation, caddie & golf cart assignments
Golf bag valet service between courses and hotel
On-site support with English speaking staff
All taxes and service charges
Non-Golfer Package includes:
Six nights' accommodations in Pattaya
All tournament functions as listed above
Two local activities 
REGISTER NOW
FOR THIS FUN FILLED EVENT
Sunday 16 June, 2024 - Arrival & Registration
Monday 17 June - Round 1 at Siam Old Course
Tuesday 18 June - Round 2 at Chee Chan
Wednesday 19 June - Optional Golf & Tours
Thursday 20 June - Round 3 at Siam Country Club Waterside
Friday 21 June - Round 4 at Siam Country Club, Plantation & Gala Dinner
The tournament will consist of 2 rounds of 2 Ball Best Ball Stableford, 1 round of 2 Ball Ambrose / Scramble  and 1 round of 2 Ball Aggregate Stableford;
2 Ball Best Ball Stableford
After completing each hole, both partners determine their stableford score and record the highest score. You must record both the stroke and stableford points score for that player on the card. If both players have equal points scores on a hole, then the player who holed out first has his or her score recorded. Write both players names on the left side of the scorecard. The point scores are totalled for each nine and then for the full round.
In order to compete for prizes, competitors must have an official handicap (endorsed by your club or authorized handicap golf association). Players without handicaps are welcome to join as social players, as these are primarily social events for club golfers. We will help assign a playing division so your paired with similar ability golfers. Social players may still compete for daily technical prizes like near the pin and also any raffle draws.
The 'slope handicap system' will be utilised to calculate player handicaps for the Championship rounds. Under the slope system, the difficulty of the golf course and the tee blocks played from determine a player's handicap prior to the start of each round. An average of your daily handicap based on the slope index across all tournament courses will be calculated for you and communicated to you at tournament registration.